Galvalume Gutters Rockland County NY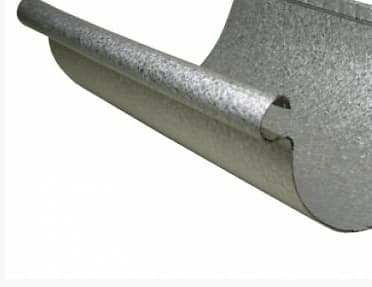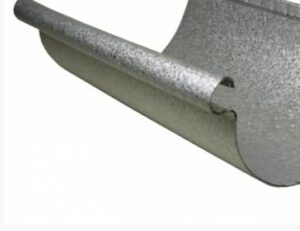 Gutters are essential because they protect your home from damage caused by rain. Gutters can also increase the aesthetic appeal of your home and raise the lifespan and functionality of the house.
At George's Seamless Gutters, we install all types of gutters depending on the client's preference and needs. We also offer repair and maintenance services. For many homes in Rockland, galvalume gutters are a nice option. 
We are Rockland's gutter experts. We work with aluminum, steel, and copper. Recently, we have seen many homeowners in their gutter replacement project research phase discover and fall in love with the look, feel, and functionality zinc-coated galvalume gutters offer. 
What are galvalume gutters?
Galvalume gutters are made of steel that is coated with aluminum and zinc. Galvalume is relatively cheap and readily available. It forms a robust material that ensures durability even after large amounts of rain, snowfall, or heavy winds blow in the area. The metal itself does not rust; hence the aesthetic value will last longer.
..and we must add that compared to copper – Galvalume gutters are a more affordable gutter system.
Galvalume has an exterior coating that is made of zinc and aluminum. 

Making galvalume gutters are corrosion-resistant, readily paintable, and strong.
Galvalume gutters can last 50-60 years, making them suitable for commercial and industrial applications. Additionally, these gutters require minimal maintenance. Galvalume has a higher reflective property that reduces heat absorption and can divert heat from your home to minimize hot weather effects. In addition, it is fireproof since it can resist high temperatures.
Which homes are ideal for galvalume gutters?
Galvalume gutters are ideal for homes located along the coast because they resist high temperatures and divert the heat away from your home. They are also a good investment for homes that experience heavy rainfall, strong winds, or heavy snowfall because the material is strong.
Get your galvalume gutters installed today.
Are you looking to upgrade your home with galvalume gutters? Look no further. 
At George's Seamless Gutters, we have been Rockland's ideal gutters installing company since 1998. We offer excellent services and timely follow-up. Contact us today to get your galvalume gutters installed today.
For over 20 years, we have provided excellent gutter services in Rockland, Fairfield, Westchester, and Putnam Counties.
Contact us today to estimate your gutter project and learn more about our services.
At George's Seamless Gutters, honest advice and project estimates are always free!
Have a question about Galvalume Gutters in Rockland County, NY?
Give us a call (914) 447 0254 or email us anytime!