Gutter Types & Styles
We are Rockland's gutter installation experts.
Welcome to George's Seamless Gutters, Rockland County's local gutter experts. We have been designing and installing seamless gutter systems in Rockland since our founding in 1999; we take pride in offering a wide range of gutter profiles to meet our customers' unique needs and preferences. Rain gutters work in conjunction with your home's roofing system to carry water down and away from your home. Mismanaged water can pose any number of threats to your property and foundation. Gutters protect your home from water pooling, flooding, and by any means damaging your home.
We know gutters are one of your home's most important working systems. Your home's size, roof type, location, and age are essential criteria to consider when choosing a gutter for your home. Whether you're looking for the classic elegance of a Half-Round Gutter profile, the versatility of a K-Style Gutter profile, or the sleekness of a Box profile, we've got you covered.
George's Seamless Gutters designs and installs industry-leading seamless gutter and drainage systems on homes throughout Rockland County.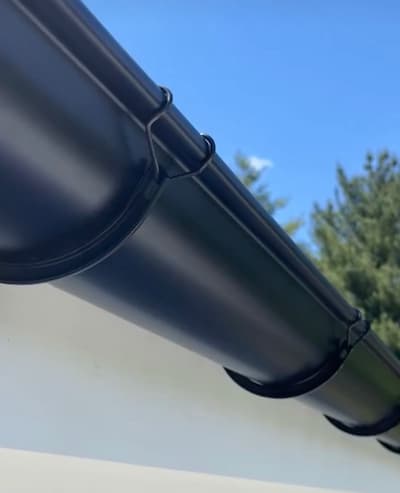 Our experienced team specializes in designing and installing gutter systems in all three profiles, and we work with various materials to ensure the perfect fit for your home.
From affordable aluminum to durable copper and everything in between, we have the expertise to create a gutter system that provides excellent functionality and enhances the aesthetic appeal of your property. We invite you to contact us today to explore the possibilities; we will be happy to come out, meet with you and provide estimates for whichever gutter styles interest you. Together we can transform your gutter system into an effective water management system that adds a bit of pop to your home's curb appeal. Our systems strike the perfect blend of form and functional performance, and we are excited to share our skills with you!
At George's Seamless Gutters honest advice and estimates are always free!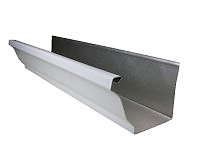 K-Style gutters
K-style gutters have flat backs and bottoms, the front side of the gutter normally has a decorative shape, such as a curve or ogee, that looks a bit like crown molding. Note: many styles are available.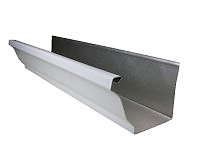 Half-round gutters
Half-round gutters are exactly that: half-round tubes made of any given gutter material. Half-round gutters often are found on older, historic homes.
Gutter Hangers
Gutters are attached to your home/structure by a mounting system known as gutter hangers. Together we will determine the right gutter hanger or mounting system for your gutter system.
Gutter Leaders
A gutter leader (more commonly known as a downspout) – is the part of the gutter system that brings the water down and away from the gutter itself. We offer downspouts in many sizes depending on the needs of the gutter system.
Gutter Materials
Residential gutters are made from various metals, including:
Aluminum/Seamless Aluminum Gutters
Copper Gutters
Galvanized Steel Gutters
Color Gutters
Vinyl Gutters
We also offer many custom Gutter System Elements including:
Custom Leader Elbows
Gutter Wedges
Gutter Corners/Miters
Gutter Strip/Bay Miters
Conductor Heads
End Caps
As with any specialization, the wide world of gutters has a whole host of vocabulary and specific terms to learn to talk about and describe various parts of the components that make up a gutter system. Learn more about the parts of your gutters system here.
Downspouts – Simply put, downspouts are vertical pipes that are used to divert rainwater and melting snow away from a building's foundation.
Downspout Elbow:A downspout elbow is an angled area of downspout that fits at the bottom of the downspout and works to direct water away.
Pipe Cleats:Pipe cleats secure the systems downspout to the house or other structure.
End Caps:End caps work to seal off the gutter at a dead-end, usually after the downspout and toward the end of the run.
Hangers:Hangers are strips of metal that support the bottom of the gutter.
Gutter "spikes" and ferrules:Work to attach the gutter to the home or building.
GUTTER SERVICES YOU CAN TRUST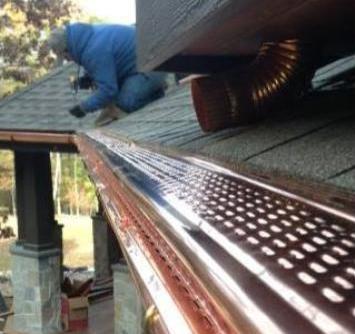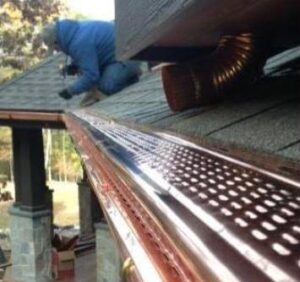 Gutter Installation
All of our gutters are seamless gutters and are custom-crafted at our shop in Elmsford, NY, or in the back of one of our mobile box trucks right at the job site. We offer gutters in a wide range of materials and colors. Yes, aluminum gutters can be painted and color gutters have become one of our most popular gutter types.
Gutter Cleaning
The gutter cleaning team at George's Seamless Gutter's is the most qualified gutter cleaning company in the Rockland County area. We are dedicated to the upkeep, repair, and cleaning requirements of gutters through the four seasons.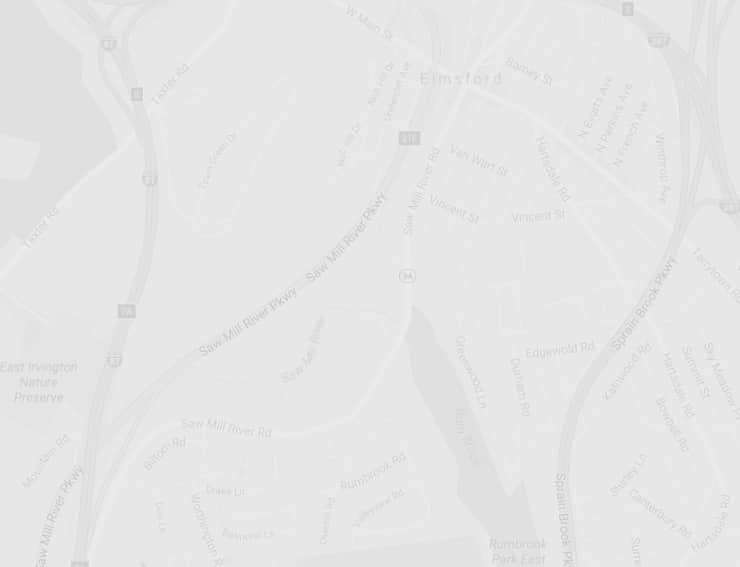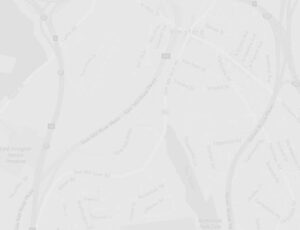 Roof & Gutter Repair
Roofs and gutters both work to protect your home and everything within it. You roofing and gutter system is one team that works to carry water away from the home and downspouts, then away from your home correctly.
ROCKLAND NY – SEAMLESS GUTTER INSTALLATION COMPANY