TRUSTED GUTTER CLEANING, REPAIR & REPLACEMENT SERVICES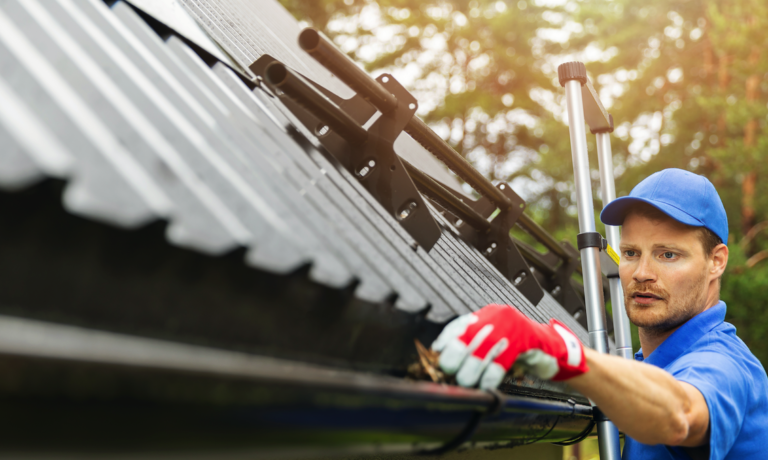 Trusted Gutter Cleaning, Repair & Replacement Services
Most homeowners aren't entirely sure of whether to carry out gutter cleaning, replacement, or repair. Understand that overflow caused by damages looks similar to that caused by a clog to the untrained eye. It is, therefore, common for homeowners to conduct gutter cleaning when they should be thinking of gutter replacement and repairs.
How to Know Whether to Clean or Repair your Gutters
When you have an overflow near or at the downspout, what you need is gutter cleaning. It is important to note that this issue is usually caused by a blockage within the system. Water will, therefore, not make its way down your downspout.
When overflowing occurs on the other end of your downspout or in the middle of your gutter, you need to reinstall or repair the system. Most of the time, you might be having a small gutter, insufficient downspouts or leaders, or sagging gutters due to installation issues or age.
How to Detect Overflow Issues
Some homeowners don't notice an overflow issue until it's too late. Below are a few signs that you might have an overflow issue:
The pooling of water at your foundation
Visible overflow during the rainy season.
It would help if you dealt with your overflow as soon as possible. Note that when left unchecked, overflow could lead to severe structural damages to your home or building. Dealing with such issues can be rather expensive and time-consuming. During evaluations, a trained professional will inspect your gutter system and recommend either cleaning, repair, or replacement.
Conclusion
Leave all your gutter problems to the professionals who can fully evaluate the situation and decide what remedy is best. We know when a new installation needs to be done and when the system needs to be repaired. Ensure you contact us today to get a free quote as you work towards getting your gutter fixed.