Tappan NY Seamless Gutter Company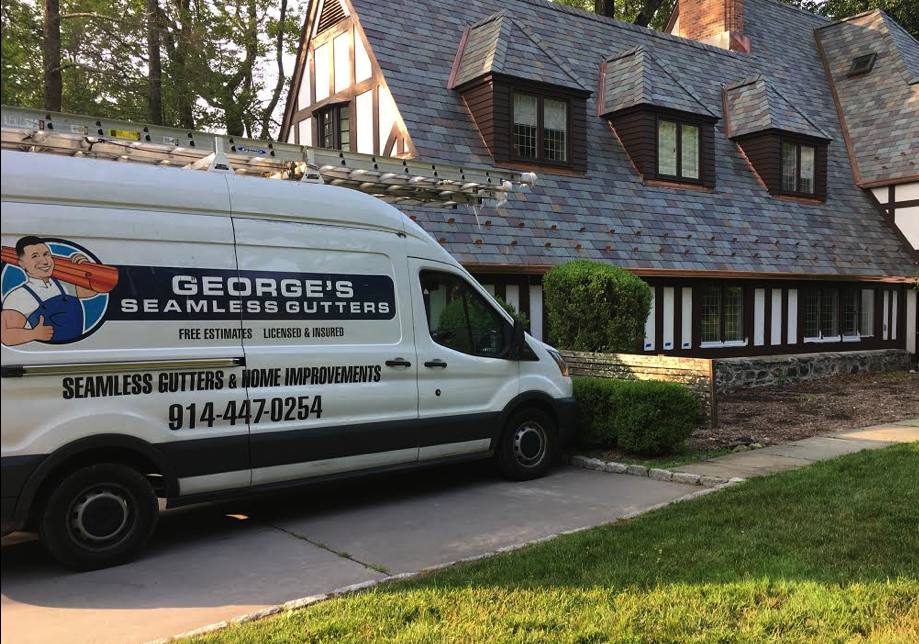 At George's Seamless Gutters, all of our gutters are seamless and are custom-crafted at our shop or in the back of one of our mobile box-trucks on the job site. All of our gutters are made to order and customized for each job, ensuring you always get the right gutter for your project, no matter the size of your home or its style.
Our practice of fabricating and installing fully custom gutters on-site allows us to have perfectly seamless gutters – every-time. Every home is different–there is no one size fits all gutter or gutter system, and that is fine by me because I understand the importance of gutters and see gutter installation and gutter system design as a craft.
Because all of my gutters are seamless, they are sturdier and are able to transfer water without joints that may become warped or rusted over time. With seamless gutters, there is less of a chance of leaking because there are fewer areas that can break or warp. My team and I will make all the proper measurements to ensure we install the right gutter system for your home or commercial building.
Tappan NY Gutter Company
---
Seamless gutters come in a range of sizes and materials, including: copper, steel and aluminum, and can be shaped in the half-round style and k-style, depending on your project and preference. We make each seamless gutter specific to your home or commercial building.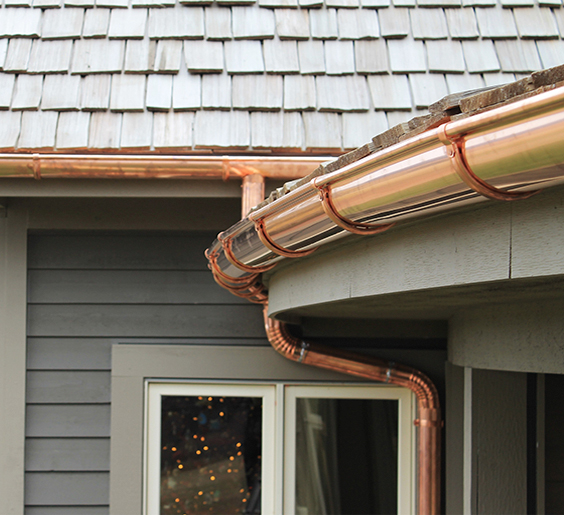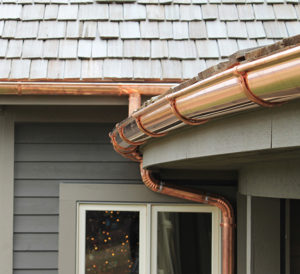 K-style gutters mimic colonial-style crown molding while half-round gutters in copper or steel blend in with the design and style of older homes and naturally compliment rounded roof lines. Copper or lead gutter miters/medallions as well as decorative downspouts can add architectural details to your home's exterior and work with the home's other design details, bringing the entire exterior of your home into harmony.
We offer a full range of gutter installation services and accept jobs of all sizes
Look to my gutter installation company for the following services:
Tappan NY Gutter Installation
For over 15 years, we have proudly served the gutter installation needs of Rockland County and Westchester County, New York we have recently expanded into Fairfield County Connecticut. We're proud to serve our local community because our clients are more than just clients, they're our neighbors. Customer satisfaction is the most important part of our mission, and we take pride in the custom, high-quality seamless gutters we install. We provide a wide range of custom gutter fabrication and installation services and manufacture all of our gutters ourselves. We invite you to contact us today for more information about our custom gutter fabrication service and custom gutter installation.
At George's Seamless Gutters honest advice and project estimates are always free!
Our Rockland County Seamless Gutter Installation team is ready to help.
George's Seamless Gutters installs top-of-the-line seamless gutter installation, roofing and drainage systems to fit your home's needs. My gutter and roofing services include installation, color gutters, specialty gutters, copper gutters, downspouts, gutter guards gutter screens and more!
At George's Seamless Gutters honest advice and estimates are always free!
Have a question? Give us a call 914 447 0254
Tappan NY Seamless Gutter Installation and System Design
K-Style gutters

K-style gutters have flat backs and bottoms, the front side of the gutter normally has a decorative shape, such as a curve or ogee, that looks a bit like crown molding. Note: many styles are available.

Half-round gutters

Half-round gutters are exactly that: half-round tubes made of any given gutter material. Half-round gutters often are found on older, historic homes.

---

Gutter Materials

Residential gutters are made from various metals, including:

Aluminum/Seamless Aluminum Gutters
Galvanized Steel Gutters
Vinyl Gutters

---

Gutter Leaders

A gutter leader (more commonly known as a downspout) – is the part of the gutter system that brings the water down and away from the gutter itself. We offer downspouts in many sizes depending on the needs of the gutter system.

---

Gutter Hangers

Gutters are attached to your home/structure by a mounting system known as gutter hangers. Together we will determine the right gutter hanger or mounting system for your gutter system.

---

We also offer many custom Gutter System Elements including:

Custom Leader Elbows
Gutter Wedges
Gutter Corners/Miters
Gutter Strip/Bay Miters
Conductor Heads
End Caps
Rockland County NY – Gutter Installation Company